Ahmad Mundzir
About me
I like travelling around the world
40 yrs, Male, Single

Photography

Jl Kebonsari Tengah No 67 Jambangan
No Reviews or References Yet!
Do you know this member? If you have taken a trip or used their services we recommend you give a reference whether its positive or negative. This will help everyone on Touristlink make better choices and will help providers to make improvements based on your feedback.
I'm interested in promoting my business, share my travel expertise, find new friends, networking (b2b), learn online marketing and just curious.
My Deals and Offers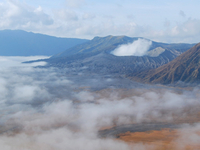 view details
I made a one-day package tour at Mount Bromo. departing…
Additional Info
I worked as a photographer. I occasionally accompany friends or guests to visit places of interest to be photographed.
Currently location I visit often is bromo, Ijen, Madura and Yogyakarta
I like to accompany tourists who want to enjoy the natural scenery, culture and culinary in East Java
English