A Chef's Tour
About me
(unverified, not certified)
A Chef's Tour is a new concept in culinary travel and exploration. Our professionally trained and experienced guides lead small group tours to the best places to eat both with and like locals. First…
Food & Beverage Company

1 year ago in Hungary
No Reviews or References Yet!
Do you know this member? If you have taken a trip or used their services we recommend you give a reference whether its positive or negative. This will help everyone on Touristlink make better choices and will help providers to make improvements based on your feedback.
I'm interested in promoting my business.
My Deals and Offers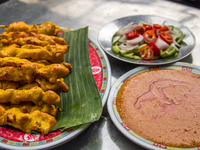 view details
Bangkok Backstreet Food Tasting Tour Depart on the best…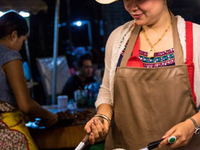 view details
Chiang Mai Northern Food Adventure by Truck The tour…
Additional Info
A new concept in culinary travel and exploration. Our Professionally trained and experienced guides lead small group tours to the best places to eat both with and like the locals.... Join us in an edgy-cational adventure and let us tickle your tastebuds!
English