About owner

Hawa Muzzo
Rank: 10621
Joined: March 2019
Gemuka Adventures as a pioneer for Tanzania – budget safaris, with long experience in…
Business

1 week ago in Tanzania, United Republic Of
About
3rd Floor - Suite 422, Safari Hotel Business Centre, India Sreet P.O.Box 13067

,

Arusha

,

Tanzania
Your online travel agency. As one of the Tanzania's leading online travel company, we make it easy to plan your next business or leisure trip

The idea to birth Beyond Travels was inpired by passionate desire to offer quality travel booking services in an excellent, efficient and timely manner where the services are all under one roof being of global reach. Having worked in the airline industry for over 11 years with oneof the leading local airlines, it crossed my mind that a point where one could get all airline bookings to any destination in the World were to be established would make it more appealing as well as time saving. This coupled with the frequent requests from our clients as to where they can get other airline bookings convinced me that time was ripe for a solution of the problem. Simply put, it was a response to the burning passion within me beyond by the frequent inquiries from clients who experienced a gap every time they were making travel booking. I went ahead to register the company and opened doors to the clients. We started operations in August 2015 and have been growing pretty fast as a reputable premier travel agency offering flight booking and ticketing services for both domestic and international flights.
No Reviews or References Yet!
Do you know this member?
If you have taken a trip or used their services we recommend you give a reference whether its positive or negative. This will help everyone on Touristlink make better choices and will help providers to make improvements based on your feedback.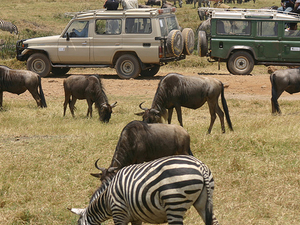 sponsored