About owner

Bst Tours
Rank: 1490
Joined: May 2018
Our mission of our business is to help people from all over the world enjoy the Safari's South…
Married

Marketing and Relations Manager

4 days ago in South Africa
About
8 Seventh Avenue, Glen Marais, Kempton Park

,

Johannesburg

,

Gauteng

1619

,

South Africa
Welcome to BST Tours. We specializes in Airport Transfers from Johannesburg, Day Trips Johannesburg, Day Tours Johannesburg, Wildlife Safaris and Travel Management in South Africa and surroundings.
At BST Tours we pride ourselves on providing both main stream and niche services at the highest level. Our specialty is exceeding expectations while delivering one of the best value based services in the industry. Whether you need a half day tour, full day tour or relaxing weekend away BST Tours team is ready to serve and exceed your expectations
BST Tours was established on the simple premise of professionalism, quality of service and value. These principles have equated to a phenomenal reputation in customer service and satisfaction. Whether you are a client that uses our service once a year for a special occasion or a VIP member client seven days a week, you are guaranteed superior service and attention to detail.
BST Tours offers full day, half day or weekend away tours that can be tailor made to suite your needs.
5
5.0
0
1
Reviews & References
From

Mrstravel

,

I would recommend BST Tours without a blink of an eye. They are professional, friendly and always on time. My travels with them was great, they are really prepared to walk the extra mile to please their clients. Their knowledge of South Africa is excellent and I will most definitely make use of their service again. I felt safe and very comfortable driving around with them. The whole trip was well planned and I enjoyed every moment. I cannot wait for my next adventure with BST Tours :)

May 18, 2018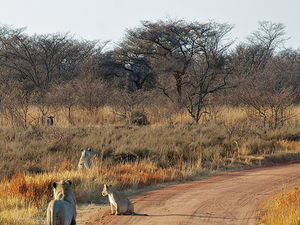 sponsored