About owner

J P Koch
Rank: 3741
Joined: June 2018
To show off the amazing Namib desert to our clients, and let them realise their Namibian holiday.…
39 yrs, Male, Married

Tour Operator and Guide

6 months ago in Namibia
About
175, Hage Geingob Street

,

Walvis Bay

,

Erongo

9000

,

Namibia
We are a NTB registered tour operator offerring tours, safaris and shore excursions at Walvis Bay, Swakopmund, and the rest of Namibia. We provide eco friendly tours that focus on sharing as much information about our fauna and flora as possible and educating our clients about the area that they are visiting. As well as the importance of conservation.. Our groups are usually small ( no more that 16 people) and family friendly.

​We the owners JP Koch and Jacques Koch, lead the majority of the tours. It is our mission to ensure that our clients have the best service possible. We have a number of years guiding experience and tourism is our passion. We strive to lead tours that are entertaining, educational and conserve our environment.

We offer a variety of guided and self drive tours in the Erongo region that are very popular, however, the sky is the limit and we welcome any route that you might want to explore, that requires guiding.
No Reviews or References Yet!
Do you know this member?
If you have taken a trip or used their services we recommend you give a reference whether its positive or negative. This will help everyone on Touristlink make better choices and will help providers to make improvements based on your feedback.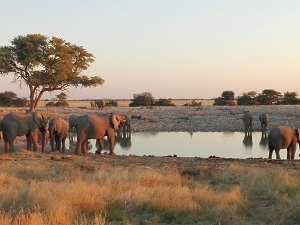 sponsored