About owner

Scooby Safaris
Rank: 10336
Joined: October 2018
To become the best travel company in KENYA, respected and relied on by both customers and partners…
30 yrs, Male, Married

Travel Service Provider

2 months ago in India
About
Kijabe Street, Globe Business Center

,

Nairobi

,

00600

,

Kenya
We are a professional travel agency dedicated to creating fun, enjoyable and relaxing experiences for our leisure clients and timely, no-nonsense travel for our business clients.

Goal One: To increase the economic contribution of tourism to Kenya.
Goal Two: To be financially sustainable.
Goal Three: To have an empowered and engaged staff.
No Reviews or References Yet!
Do you know this member?
If you have taken a trip or used their services we recommend you give a reference whether its positive or negative. This will help everyone on Touristlink make better choices and will help providers to make improvements based on your feedback.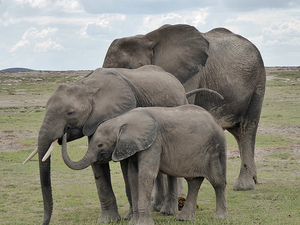 sponsored