About owner
Holiday Safaris
Rank: 6199
Joined: September 2019
The highly trained staff at all levels to ensure professional service. Exceptional safari…
48 yrs, Male, Married

6 hours ago
About
870

,

Nairobi

,

00511

,

Kenya
Holiday Migration Safaris and travel is the premier East African outbound and inbound tour operator and destination Management Company for international tour operators and travel agents. Holiday Migration Safaris Limited has been operating in East Africa since 2010. We have our offices in Karen Nairobi Kenya. Holiday Migration Safaris continues to offer their clients professional, personal and cost effective travel services. With the dedicated staff, many of whom have been with the company since inception, clients can be assured they will receive a high level of service unrivalled in East Africa.

Corporates, non-governmental organizations, government institutions Tour operators and travel agents can trust Holiday Migration Safaris to be up to date with Travel solutions, special offers, new properties, innovative safari experiences, the latest trends in East African social issues and more. Holiday Migration Safaris and Travel embodies the authentic charm and passion for Travel solutions and classic safari experiences that have made East Africa the best safari destination. The down to earth Team is knowledgeable, accessible and passionate in quoting Air Fares and crafting safari journeys of a lifetime and our guest relations team will ensure travelers receive the best care and attention when they arrive in Kenya. The team is committed to delivering memorable experiences that exceed guest expectations while providing expertise and recommendations to help its reseller partners profitably grow their East Africa business.

Holiday Migration Safaris tour packages deliver the classic East African safari experience: dramatic game viewing from the comfort of amazing tented camps and lodges plus indulgent beach retreats and modern hotels to escape to after your safari.
5
5.0
0
1
References
From

Hillarylangatkipkorir

,

Excellent services. Did a safari with them and I will go back again.

Sep 27, 2019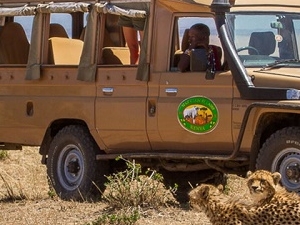 sponsored