About owner
Nicholas Kariuki
Rank: 2036
Joined: July 2017
I am a safari Guide in Kenya, a Diploma holder in Tourism Management, certificate in Tour Guiding…
Male

Safari Guide/ Travel Consultant

11 hours ago
About
3rd Floor Suraj Plaza, Limuru Road, Next to Transit Hotel

,

Nairobi

,

64619- 00620

,

Kenya
Africa Vision Safaris is a travel agency in Nairobi, Kenya, born from the long experience of its Directors and the passion for Africa of some Italian Partners participating in its activities. After many years of safari, as tourists for what concerns Italians and as a guide, we realized that the offer of safari in Kenya is mostly of a standard type: transportation, guided tour of the parks and hotel accommodation. Our option is trying to provide this kind of services adding something more in order to give a most complete Vision of Africa and in order to involve visitors with all their senses.
Our mission is not only taking visitors to see animals, or places, it is important for us to make people see more and, above all, to understand more. For us it is important to not only to get see the animals, but also to see and understand their behavior , our concern is to make you also admire and appreciate other things that offers Kenya, outside of Parks and Reserves, in order to let you know the Life that daily animates this part of Africa.
Kenya safari, Tanzania safari, budget, standard and luxury safari, beach holiday, family vacation and safari, joining safari in Kenya,
No Reviews or References Yet!
Do you know this member?
If you have taken a trip or used their services we recommend you give a reference whether its positive or negative. This will help everyone on Touristlink make better choices and will help providers to make improvements based on your feedback.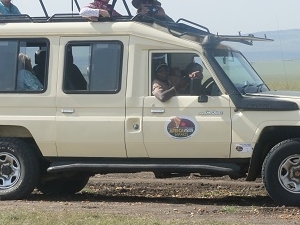 sponsored