About owner

Dheeraj Sharma
Rank: 321
Joined: May 2019
We provides customized or tailored made packages for our clients.
36 yrs, Male, Married

Buisness

3 weeks ago
About
Opp Devnadi Hotel Saif Parking Mayapur

,

Haridwar

,

Uttarakhand

249401

,

India
Apna Holiday, is a complete destination management company. As one of the premier travel agents, we provide comprehensive travel solutions for leisure, group, corporate or educational purpose. Since our beginning in 2004, we have been growing rapidly and in the process innovating new and flexible ideas.

At Apna Holiday we are adaptable to our client's needs and requests. We are undoubtedly one of the top travel companies in India.

Apna Holiday Travels India has achieved more than brand leader status within India. With our associate office in almost every City, we have successfully extended top services to our prestigious customers.

We cater to different markets from North India to East-India to South India. We look forward to a mutually beneficial business association with our current and prospective customers, and assure the best travel solutions and experience.
5
4.8
0
3
Reviews & References
From

Ãañchãl Ãañchãl

,

I took a tour for Uttarakhand Auli, excellent service nice people.. awesome experience

Feb 23, 2020

From

Köhînöör Köhînöör

,

Nice to work with Apna Holiday Time.. excellent service in pocket friendly size...

Feb 23, 2020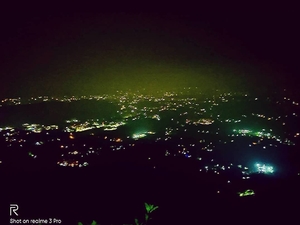 sponsored