About owner

Lian
Rank: 2581
Joined: October 2017
Our primary goal is to ensure every guest has an outstanding and unique experience.
Travel Agency

2 months ago
About
No. 5, 2nd Alley, East District

,

Beijing

,

100001

,

China
Welcome to Lotus Tours! Our goal is to ensure that you experience Beijing in its truest essence! As a private tour provider in Beijing, we take great pride in this wonderful city, a unique and exciting global destination. Only an experienced Beijing tour provider, such as private beijing tour expert can immerse you and your family, friends or group into the core of Beijing and take your mind and heart to places of historical, cultural and artistic interest to ensure that your stay, not just your tour, is an exciting and memorable one.
No Reviews or References Yet!
Do you know this member?
If you have taken a trip or used their services we recommend you give a reference whether its positive or negative. This will help everyone on Touristlink make better choices and will help providers to make improvements based on your feedback.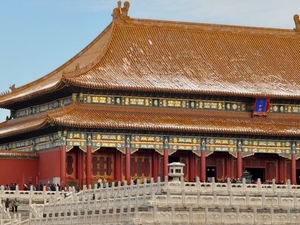 sponsored