About owner
Morusinyane Garenamotse
Rank: 2289
Joined: July 2016
Gifts Of The Kalahari is a tailor made mobile safari company based in Maun, Botswana the gateway…
31 yrs, Male, Single

Travel Consultant

6 days ago in Botswana
About
PO Box 22116

,

Maun

,

00267

,

Botswana
Gifts of the Kalahari was formed after the exploration of nature and its promise land Botswana. Botswana with its unspoiled wildness and promise of adventure is one of the last remaining safari destinations in Africa where you can still experience the nature as the early explore did.
 This magnitude country, boast a treasure true of option in tourism from the famous Okavango Delta; Wetland to the Makgadikgadi Salt Pans, from the grass plans of migrating Zebras to the start opens of the Kalahari and huge herds of Elephants in the Chobe National Park along the Chobe River. Gifts of the Kalahari stands as an ambassador of the country in the tourism sector to welcome the tourist to the land of paradise provided by its excellent service and good quality experience; let tourists enjoy Botswana.
Gift of the Kalahari is a bush-camping mobile safari company that will take you to all the places of interest in Botswana, along with possible excursions to Victoria Falls in Zambia and Zimbabwe. This company was founded by Lucky M. Garenamotse in 2012.
No Reviews or References Yet!
Do you know this member?
If you have taken a trip or used their services we recommend you give a reference whether its positive or negative. This will help everyone on Touristlink make better choices and will help providers to make improvements based on your feedback.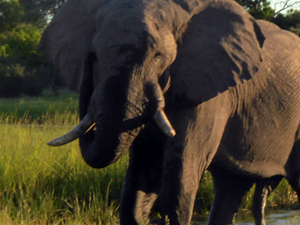 sponsored