About owner

Stanza Molaodi
Rank: 5489
Joined: November 2017
We are committed to provide sustainable tourism, presenting our valued guests a pristine, unspoilt…
Travel Agency

3 weeks ago in Gaborone, South-east, Botswana
About
P. O. Box 783

,

Kasane

,

Botswana
African Bush Lovers Travel and Tours Safaris is a registered company owned company by 3 highly qualified nature Guides. It is run by one of the Directors, Stanza Mbanga Molaodi.

Like the other 2 Directors of African Bush Lovers Travel and Tours Safaris, Stanza as he is mostly known grew up on the country side, on a cattle post area just next to the famous Chobe National Park. As a "BUSH BABY" Stanza learnt his Bush survival skills from home. Stanza's home was, and still is, situated on animal path mainly Elephants. And the first skill Stanza had to master was to negotiate his way to school through herds of Elephants and Buffaloes.

On his daily encounter he was keen to know more about wildlife and their environment. He received a lot of encouragement from his older brother who was a wildlife Officer, then later became a Professional Nature Guide. After finishing high school, Stanza too got his Professional Guide Licence.

Stanza joined Okavango Wilderness Safaris in 2004. In 2005 he was promoted to guide Overseas Adventure Travellers. As if this was not enough Stanza joined Conservation Corporation Africa (present AndBeyond) as a head ranger in Xudum Okavango Delta Lodge, this is where he was sent out to Phinda Game reserve in South Africa for a Guide course.

He is not only a Guide but a serious Bush Lover, as a bush lover he wanted to know more about Botswana wilderness areas and because of that he made another move to one of the big Mobile campany known as Letaka Safaris and later joined A&K now known as Sanctuary Retreats and he was based in Chiefs Camp which is the biggest famous Island in the Delta called Chiefs Island and this is where he had an offer to attend a course in South Africa/ Baluli-Greater Kruger National Park for Field Guide Association of Southern Africa By Travor Carnaby-Beat About The Bush.

Stanza had so much experience and he decided to do Private Guide as well as a Managing Director of African Bush Lovers Travel and Tours Safaris.
No Reviews or References Yet!
Do you know this member?
If you have taken a trip or used their services we recommend you give a reference whether its positive or negative. This will help everyone on Touristlink make better choices and will help providers to make improvements based on your feedback.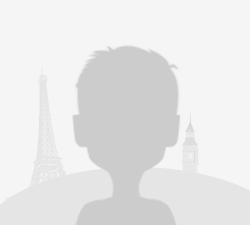 sponsored