About owner
Iknow Bhutan
Rank: 1081
Joined: March 2016
"We ensure that your vacations have been filled with inspiring and life-enriching experiences."
23 yrs, Male, Single

Tour Operator

3 days ago in Thimphu, Thimphu, Bhutan
About
Pamtsho Lam, Thim-Throm

,

Thimphu

,

11001

,

Bhutan
IknowBhutan is founded under RabZhe Tours & Travels, a Government of Bhutan Approved Agent. We are a member of the Association For Bhutanese Tour Operator, Tripadvisor, and TouristLink.

We have partnered with the Hotel Association of Bhutan & Guide Association of Bhutan so that we can provide the best touring services in Bhutan.

Have been providing services from 2014 to more than 800+ Guests from 12 different countries around the World.

We are focusing to provide tours by Local Guides, and looking forward to connecting tourist who wants such services. We believe that tours by local guides can provide more information, in-depth culture and one can learn the true traditions of Bhutan through them. The guides we provide are locals but trained and certified.

All of them can speak fluent English and some can also speak Chinese, Japanese, French & German.

If you have any questions and want to plan a tour to Bhutan. Trust us! We are locals and a great team of experts. We will be more than happy to get along with you and plan a perfect adventure trip to Bhutan.
No Reviews or References Yet!
Do you know this member?
If you have taken a trip or used their services we recommend you give a reference whether its positive or negative. This will help everyone on Touristlink make better choices and will help providers to make improvements based on your feedback.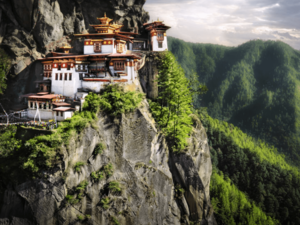 sponsored