Sudhir Nayak
About me
Creating awareness around the globe of New Zealand's 100% Pure, clean green image and also a major tourists attraction.
Male, Married

Self Employed

4 months ago in Auckland, Auckland, New Zealand
No Reviews or References Yet!
Do you know this member? If you have taken a trip or used their services we recommend you give a reference whether its positive or negative. This will help everyone on Touristlink make better choices and will help providers to make improvements based on your feedback.
I'm interested in just curious.
My Deals and Offers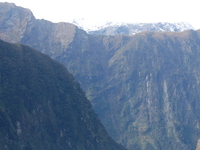 view details
Tour Package of Both Island - B1 12 Nights 13 Days